This version of Home Wizard demonstrates how it can display branding for a demo sponsor.
If you are interested in learning how the branded Home Wizard eNewsletter, Facebook post-ables, website, or mobile app version can help you grow your business, please visit:
https://applica-solutions.com/homewizard
Dishwasher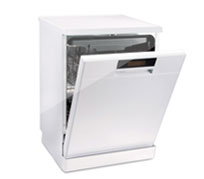 The Home Wizard app calculates your ideal home care program to avoid problems with your Dishwasher, but sometimes trouble can still occur. Here are answers to questions about dishwasher refinish dishwasher basket.

QUESTION FROM aldoanddiane
QUESTION from "aldoanddiane":

Is there a product on the market that you can use to refinish diswasher baskets? They have rust on the plastic.

ANSWER FROM HOME-WIZARD
Dear aldoanddiane:

You may not need to actually refinish your dishwasher baskets, but rather, it could be that you just need to remove the rust scale from them.

If you go to the Dishwasher page of our online home Maintenance Library, under Maintenance Task #1 we describe how to use "Tang" brand orange drink to remove rust scale from your dishwasher baskets: http://www.home-wizard.com/maintenance/dishwasher.asp

Hopefully this will work for you. If not, just let us know.
Home-Wizard.com

Dishwasher