This version of Home Wizard demonstrates how it can display branding for a demo sponsor.
If you are interested in learning how the branded Home Wizard eNewsletter, Facebook post-ables, website, or mobile app version can help you grow your business, please visit:
https://applica-solutions.com/homewizard
Trash Compactor
Trash Compactor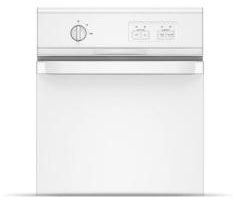 A Trash Compactor is a kitchen appliance which uses a motor-driven plunger to squeeze down the volume of household trash, so that it takes up less space when it is thrown away.

The unit is typically mounted inside of a cabinet below one of the kitchen counters, and has a drawer which pulls out so that the trash can be placed into it. When the compressed trash fills up the drawer and no more trash can be added, the special bag that the trash is in needs to be pulled out and replaced with a fresh empty bag.

A trash compactor reduces the volume of garbage by using a compressing arm to smash the garbage into about 1/4 of its original size.


See also:
Garbage Rates
and
Garbage Disposal
.
Shown in the 'Routine Care' section are the recommended routine maintenance tasks for your trash compactor. The 'Q & A' section shows answers to common questions. And the 'Articles' section provides helpful articles about your trash compactor.

Trash Compactor