This version of Home Wizard demonstrates how it can display branding for a demo sponsor.
If you are interested in learning how the branded Home Wizard eNewsletter, Facebook post-ables, website, or mobile app version can help you grow your business, please visit:
https://applica-solutions.com/homewizard
Hardwood Floors
Question Topic
Hardwood Floor Glue Removal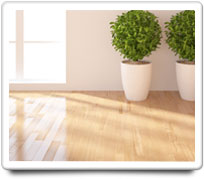 The Home Wizard app calculates your ideal home care program to avoid problems with your Hardwood Floors, but sometimes trouble can still occur. Here are answers to questions about hardwood floor glue removal.

QUESTION FROM Barbara Jack-hobart
I recently had hardw+I8ood steps installed and glue has hardened on the top.What can I use to get it off" I've tried Goo removal no luck.

ANSWER FROM HOME-WIZARD
Dear Barbara:

A couple of questions:

1) have you already talked to the contractor who installed your hardwood stairs about them coming back and removing the excess glue that was left from when they installed them?

2) have the stairs been stained and all of the coats of finish applied?

Home-Wizard.com
Other Topics

Hardwood Floors