This version of Home Wizard demonstrates how it can display branding for a demo sponsor.
If you are interested in learning how the branded Home Wizard eNewsletter, Facebook post-ables, website, or mobile app version can help you grow your business, please visit:
https://applica-solutions.com/homewizard
Wood Stove
Question Topic
Wood Stove Operation Question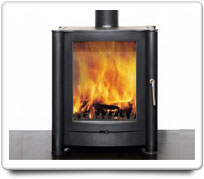 The Home Wizard app calculates your ideal home care program to avoid problems with your Wood Stove, but sometimes trouble can still occur. Here are answers to questions about wood stove operation question.

QUESTION FROM Pat
I have a lopi wood stove about 20 years old.
It has a handle on the side ( arm style )and a slide in and out handle in the front. what does what and how do they need to be set when having a fire ?

ANSWER FROM HOME-WIZARD
Dear Pat:

I tried to find you a link to a webpage with operating manuals for Lopi wood stoves. But it looks like their website is down. I was able to find this link for you, for an operating manual for Lopi's Endeavor model wood stove, but I don't know if this is the model that you have.

However, here is the email address for their parent company, Travis Industries: products@travis-inc.com . They should be able to give you a link to an online manual, or could send you a hard copy.

And here is the website for Travis: http://www.travisproducts.com/

I would strongly suggest that you contact them for an operating manual for your particular model of wood stove. Improper operation and maintenance of a woodstove can result in overfiring or carbon monoxide leakage.

Hope this is helpful.
Home-Wizard.com

Wood Stove